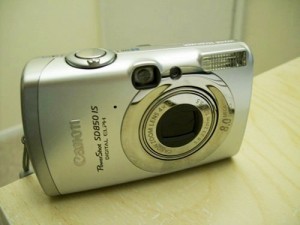 So my wife broke the old Canon A530 that was with us for about 4 years. Now it was the time for me to get a new digital camera.
Canon A series are affordable and produce high quality images. I loved the old A530, but it has this issue I hated. The flash recharging time is so long ( 5 secs ) that it is annoying when you need to take several shots continuously with the flash on. Another issue is that the size is much bigger (bulkier) than the similar class cameras from other manufacturers.
So I decided to go with the SD series. It is said that SD series cameras are much faster charging flash after each shot which is true. And decided to go with SD850 IS, but didn't want to spend more than $200. But SD850IS was $229 at Amazon which was one of the lowest prices I could find. So I accidentally started looking for it in the Ebay. You know, I never used Ebay before and it was bit uncomfortable first but after few trades, I decided to search for SD850IS in Ebay.
So I won mine at about $113 + $6 shipping. Total about $120. At that time, I though it was a great deal even if it was a used one.

Few days later, I got it by UPS and I was very satisfied about its terrific condition. It was almost like a new item. But the problem was that this item did not come with any accessories, not even with the battery and the charger. All Canon SD series uses special customized battery and charger also comes in the complete package. Of course, I knew that at the time of bidding.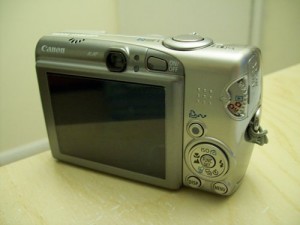 Anyway, I checked out Amazon site and found out the Battery is about $35 and charger is about $40! My god, that was total $75 much expensive than I imagined! So, I started looking for the battery and charger in the Ebay, but found only generic made in china brands only listed for $5 to $10. They were just too cheap for me to buy. There were genuine Canon batteries showing up in the bid, but the bidding was very tough and usually the final prices go up over the price of the brand new item. So I decided to get the generic but not so cheap one. I bought a battery with $20 and a charger with $20. So the total cost is $160 with the generic battery and charger.
There were other SD850 full package auctions usually ended around $150~$160. It could have been much better getting those with the full box so I could have had original battery and charger.
So here is my lesson. Make sure you read the auction item's description very carefully. Many of the items do not describe correctly or misguide the users thinking they are the genuine product, but in fact they are cheap generic brands. And it takes time and efforts to distinguish these scams, so it may be better to stick with the Amazon if you do not like that.
But for me, the experience was not that bad. I still saved about $70.
But to think it again,it may have been much better to buy from Amazon.com. You can purchase the product in a factory sealed box with all the accessories from Canon.