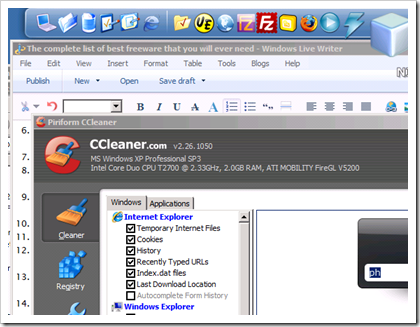 It has been awhile since I posted the last article. I was busy setting up my new website http://wpmarketing.org . Anyway, I stumbled this introduction page of free desktop application from lifehacker , my favorite DIY site. I am using many of the list, and love to tell which ones I am using. I will mark them with Red Color.
Okay, I only use 21 programs out of 61 listed. But here are some of terrific freeware that I am using, but not mentioned on the list.
That's about it for now. I will update the list if I find good ones worth to mention.
Thank you and enjoy!