Now you can experience that fancy Vista Windows Flip 3D (START + TAB) switch effect in Windows XP.
The program is called Shock Aero and can be run without any setups.
Of course , it is not exactly the same as Vista's but it works for me.
The 3D windows are flipping when you scroll mouse wheel or ALT+TAB continuously.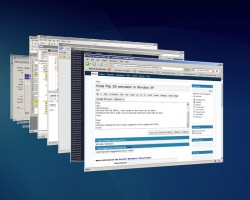 Vista Flip Style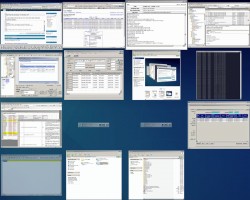 Mac OS X style
Pros
Freeware
Very nice 3D effect . Very similar to the Vista Flip 3D effect
Macintosh OS X style can be selected instead of Vista Flip 3D style. But Mac style seems little bit slower than Vista Flip style.
No setup is required.
Cons
Slow loading the Flip screen compared to the original ALT+TAB
Website : http://www.docs.co.kr
Direct Download